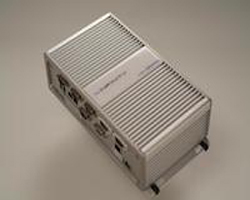 Features & Perks
The Cube processor hosts virtual machines running any operating system
All software and communications programs operate in a high-availability virtual state
Dual processor active-active clustering with component and system failure detection / hot switch-over to ensure redundancy and failover in event of a problem
Specifically designed to host the Infinity suite of software and hardware solutions
Product Description
Infinity Cube is an integrated processor that features two server nodes, a large memory footprint, wide I/O bandwidth, hot-plug hard drives, and hot-plug power supplies. The configuration operates in an active-active cluster mode with real-time failure detection/switch-over. Updates to the Infinity Cube every quarter will be remotely updated from shore and distributed from the Infinity Cube.
Infinity Cube consists of an industrial server that is installed onboard the ship, and a user friendly web interface where the technical superintendent can manage all the Infinity units and features in a centralized manner. Onshore IT personnel will be able to remotely access the Infinity system for troubleshooting and maintenance, which reduces travelling to ships by up to 50%.
Primary benefit: the Infinity Cube provides vessels and platforms with high-availability computing and hosts 'virtual machines' capable of supporting multiple operating systems, communications systems, and software applications. Clients have used the virtual machine feature of Infinity to create company business account backups and replication of their server.