The key technological asset of CLS is its platform: an intelligent telecom hub able to process messages from both existing terrestrial and space systems delivering useful information to its customers. Hosted on CLS's premises, this platform processes millions of messages every day and can customize data distribution to best suit the needs of end-users that are predominantly ship managers and owners.
Onshore version:
Click access to any data;
Interactive interface will identify in real time the metrics that are on track and detect abnormal ones;
Customized reports (weekly, monthly, etc.) to visualize and analyze data to identify consumption trends and exceptions;
Business users can turn data into relevant information in minutes.
Vessel Tracking
Real-time multisource tracking and monitoring of your assets are available into an advanced web interface offering: digital nautical charts, alerts on zone/port entry-exit, measures of the distance & calculation of the vessel's ETA, voyage alerts (off-track, excessive speed, ETA not to be met), vessels' speed alerts, etc.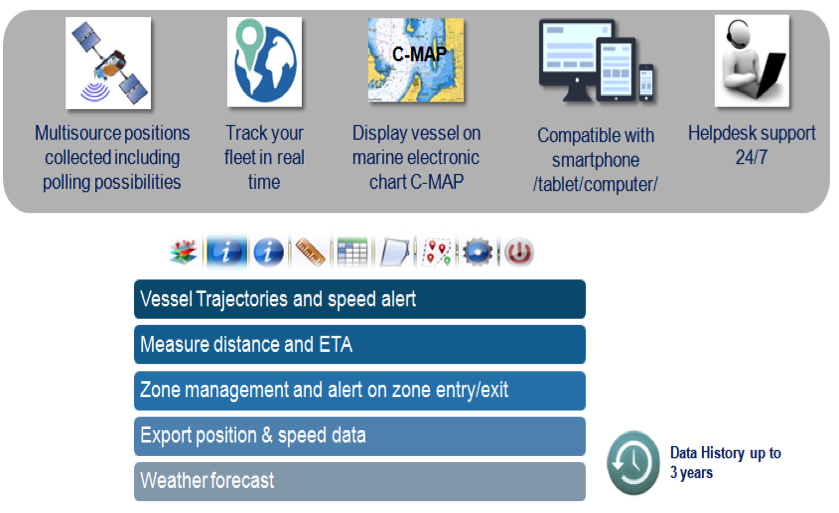 Engine Sensors
Ship managers and owners benefit from the ability to have easy and flexible access to their fuel data. Fuel theft, which has been a recurring problem in many vessels, can now be minimized as CLS's Sat Box allows you to know the fuel consumption of your vessel and if any fuel has been siphoned off.

Create your own columns with average, accumulation and sum of inputs values for further analysis.
Weather Monitoring
Weather conditions will be provided through the European model ECMWF, an independent intergovernmental organisation supported by 34 states. ECMWF operates 24/7, producing and disseminating weather predictions to the member states. Predictions include baric fields, wind direction, wind strength, sea wave direction and height, swell direction and height, currents, etc.
Every mariner worth his salt understands the importance of weather monitoring in your route. With weather charts, it can be determined easily if your captain should set sail or continue docking in port to avoid a huge tropical storm. Crew safety also improves, as the crew has to go on the deck to perform their routine duties regardless of the weather. Weather data also can influence vessels' fuel consumption and behaviours.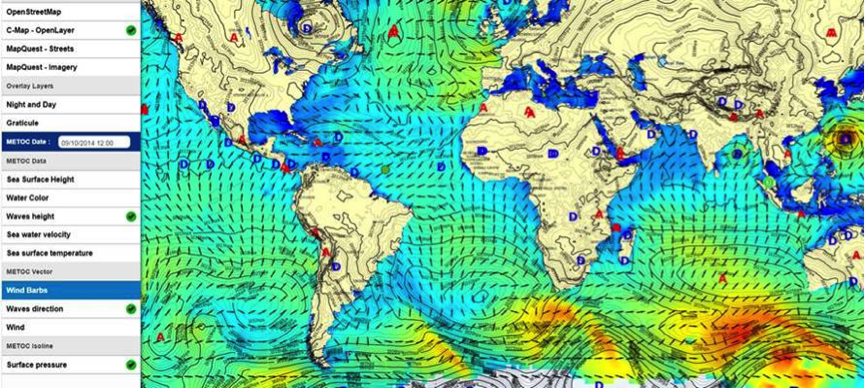 Optional: Business Intelligence & Data Mix
With increasing importance being placed on analyzing big data for better understanding of processes, even the shipping industry is getting into the fold. There are humongous amounts of data a ship produces daily and you can better understand your vessel with the business intelligence add-on.
All archived data can be accessible for post-voyage and business intelligence analysis to draw vessels operation profiles:
Facilitate data access for decision makers through a single tool;
Cross-check and fuse data between each other, based on our business intelligence expertise to bring a key added value to statistics & KPI;
Have a single point of contact for customer support and administrative tasks.
Generate customized weekly or monthly reports as part of a PDCA (Plan Do Act Check) continuous improvement process.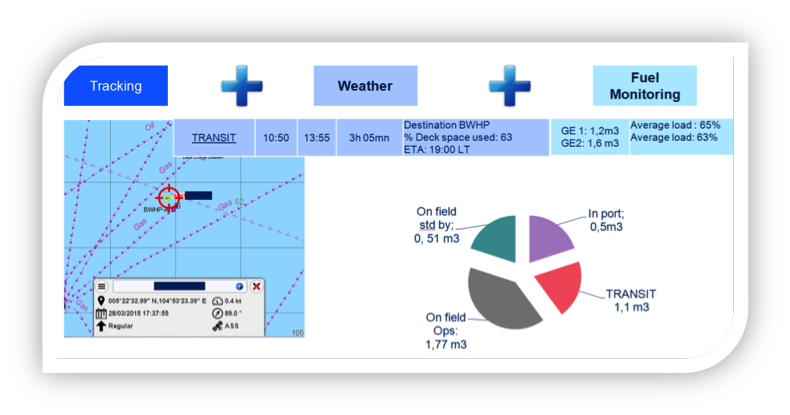 Features
Supporting safety and security missions for Maritime Domain Awareness
Supporting day-to-day fleet management towards cost optimization, risks, management and compliance
Themis is a unique software suite to fuse and correlate;

Ship centric data (location, sensors, AIS etc.)
Satellite Imagery
Marine data (Wind, currents, weather, salinity, pressure…)

Data security

24/7 assistance
6 million VMS reports processed every day
State-of-the art security building with restricted access area
High availability data center with a SLA of 99.95%
Disaster Recovery Agency hosted at the French Space Agency (CNES)