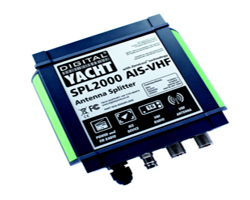 SPL2000 VHF-AIS Antenna Splitter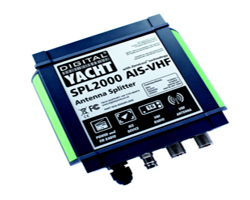 The SPL2000 VHF-AIS antenna splitter is compatible with both AIS transponders and receivers and uses the main VHF antenna for both VHF and AIS transmissions. This reduces the need for additional antennas to have receive AIS and VHF data. In the SPL2000, a fail-safe function is built in so that the main VHF operation will not be affected if the SPL2000 loses power.
Digital Yacht's patented ZeroLoss technology has been used to ensure good AIS and VHF reception and transmission signals. This solution is waterproof and has shown to be easy to install on boats, whilst maintaining the high performance Digital Yacht products have typically provided. For your benefit, there are 3 LED lights to show when the unit is powered up and when the AIS or VHF transmits.